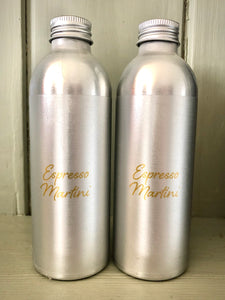 It's nearly weekend... Go on, treat yo'self!
Espresso Martini
(Belenkaya Vodka with FAIR Café Liqueur & Cold Brewed Wogan Coffee Espresso.)
The cocktails offered on the *Dinner* Table menus are prepared for us in small batches by a mixologist.
They are perfectly pre-mixed into individual portions and packaged into recyclable aluminium or glass bottles so that all you have to do is chill, shake and pour...